AWARD WINNING DENTAL & SPECIALIST PRACTICE IN MONMOUTH
Welcome to the Mayhill Dental and Specialist Centre. Situated in the beautiful town of Monmouth, our state-of-the-art private dental practice offers a wide range of treatments from general dentistry to dental implants, facial aesthetics, orthodontist treatment and much more…
With just a short trip away to neighbouring Chepstow and Abergavenny, we also enjoy bringing first class dentistry to many areas of South Wales. We were recognised in 2016 for our outstanding general and cosmetic dentistry services by receiving the award for "best private and specialist practice in Wales". A standard we will forever strive to maintain.
Our approach to dentistry offers assurance and expertise in all areas from a simple dental examination to full-mouth rehabilitation. Our promise to you is that we will offer total commitment to your individual needs as a patient. Our full range of treatments can be found on the navigation tab above.
Furthermore, if you have any questions at all please don't hesitate to ask, we are more than happy to help. Simply give us a call or fill out the contact form. We promise to respond to you as quickly as possible.
Practice tour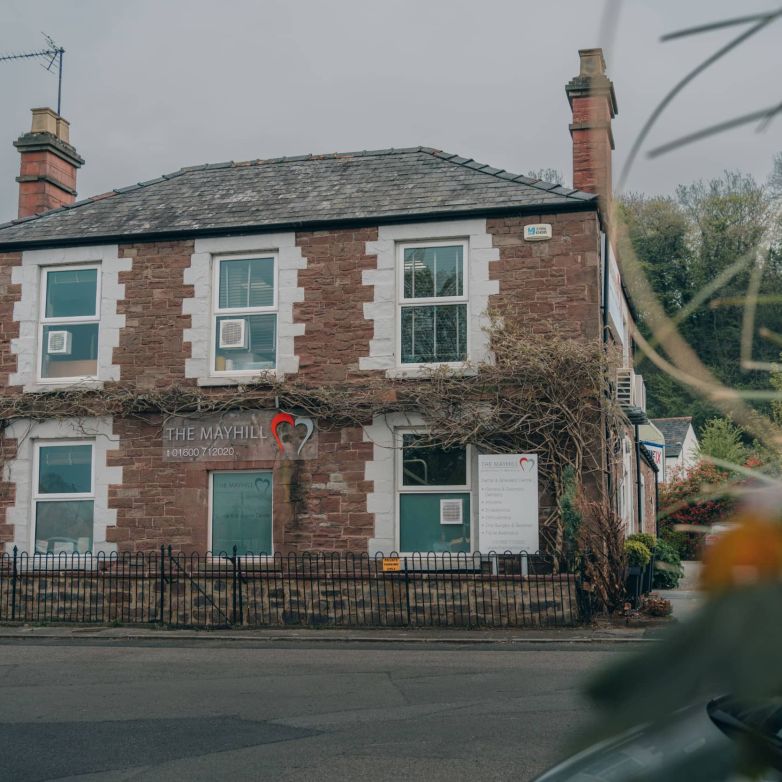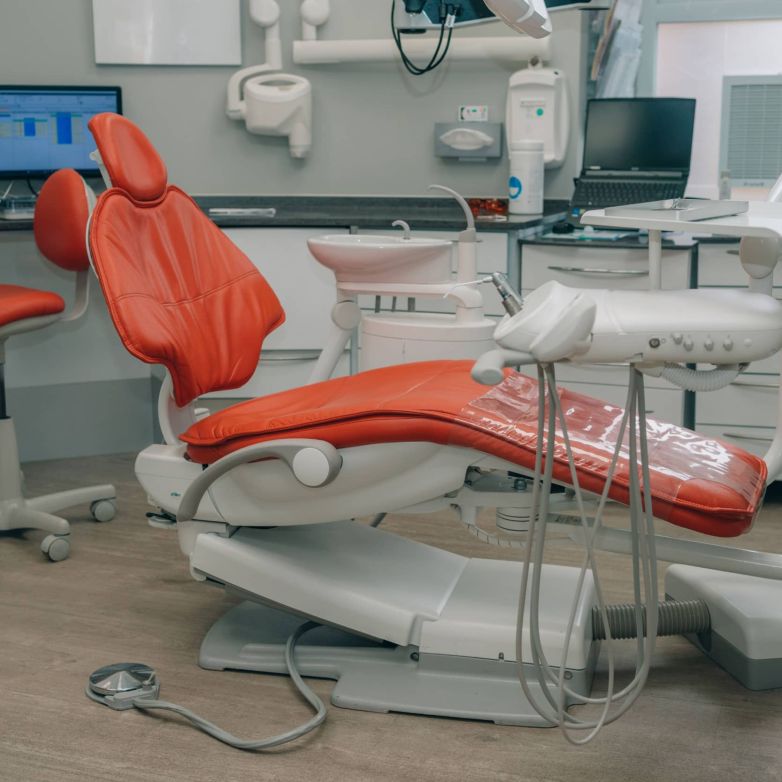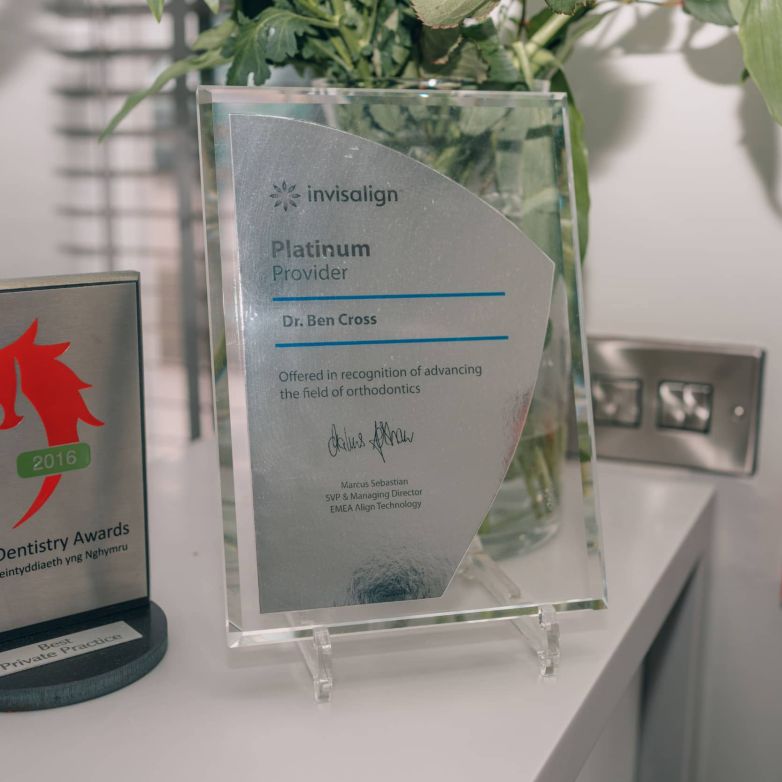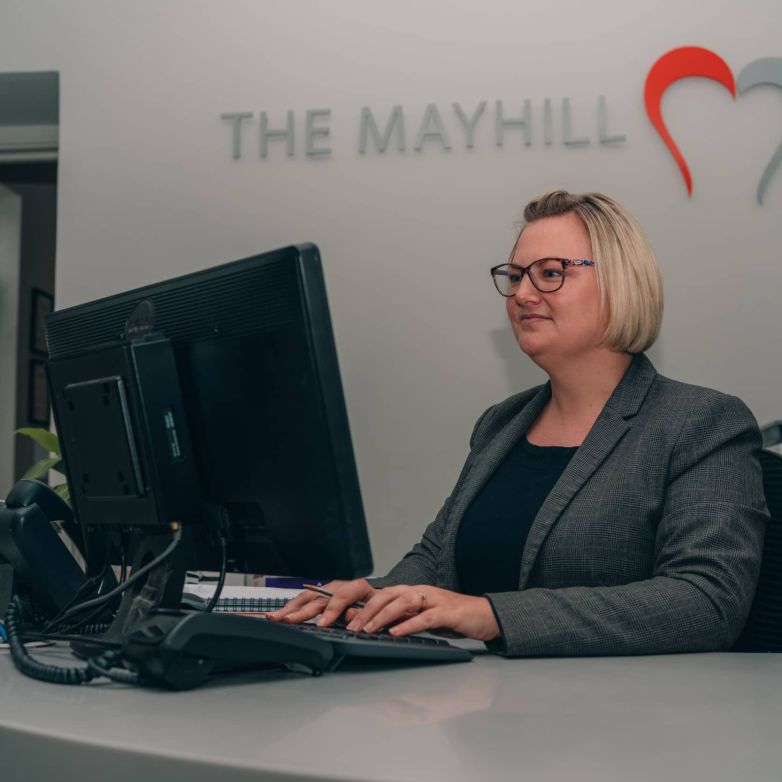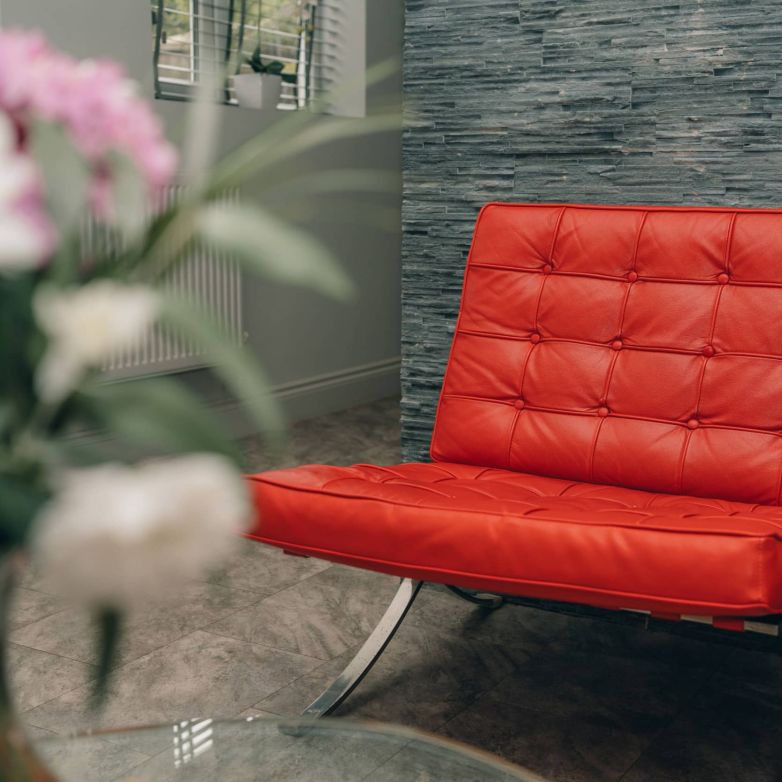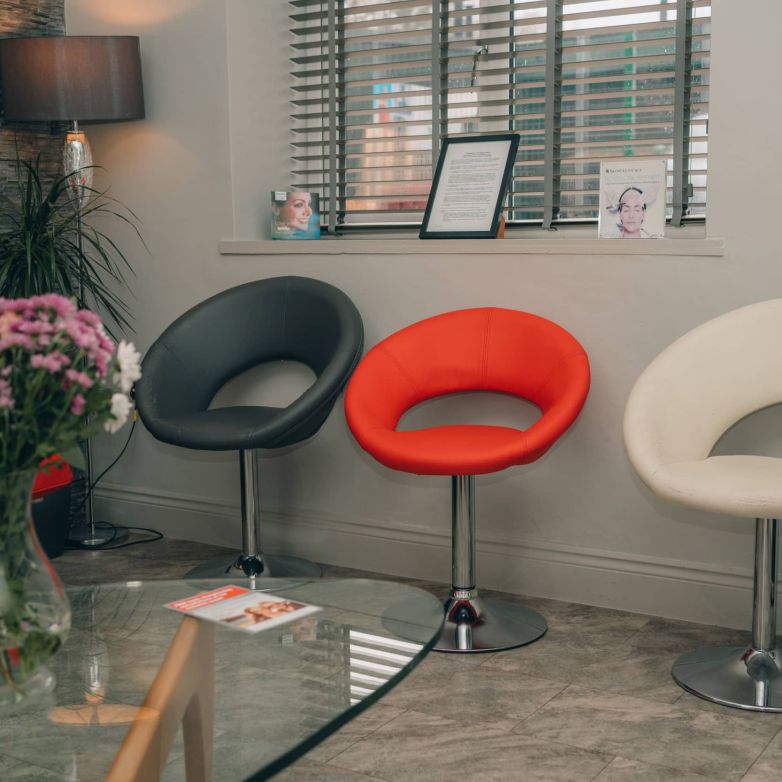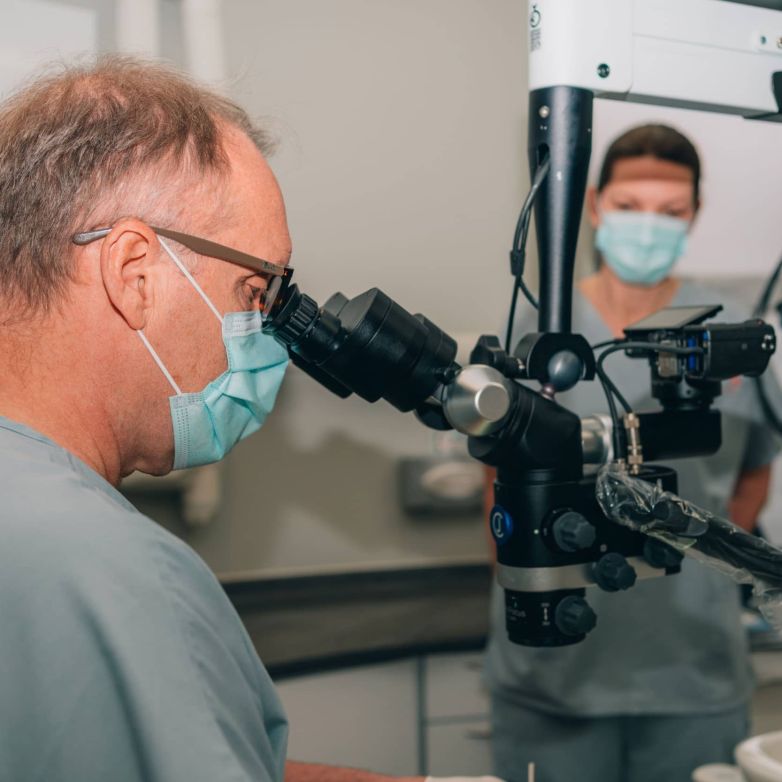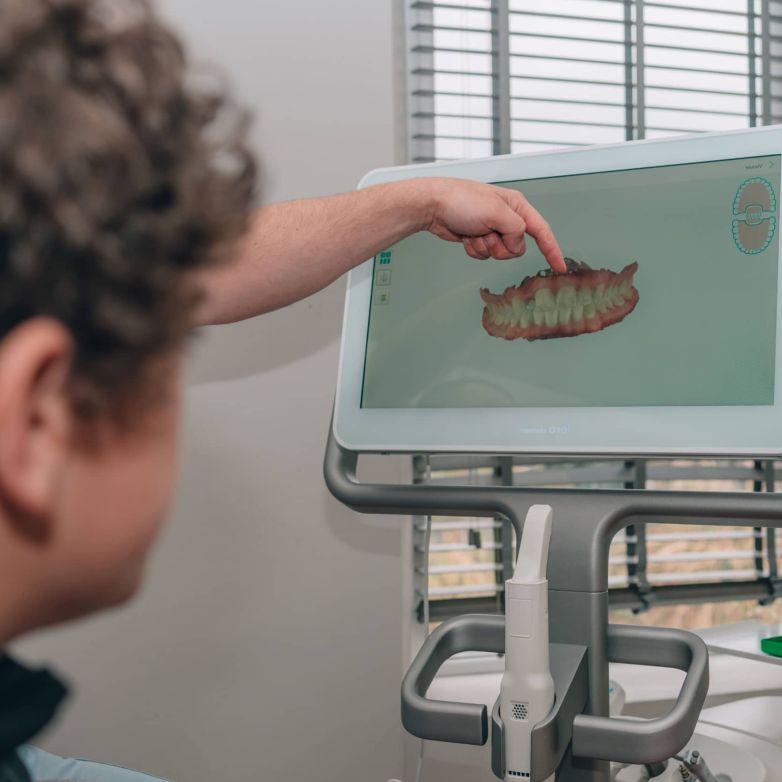 Teeth Straightening Event
Book a FREE consultation on the 24th of November for exclusive access to a great value Smile Package worth £700 including an Invisalign discount, free consultation, and free whitening.
People are talking about us
The biggest complement we receive is when our patients refer their friends and family to The Mayhill Dental and Specialist Centre. In fact, we have built much of our practice on these valued, trusted recommendations over the years. Read our reviews to hear why our patients are recommending us…
Patient reviews
People are excellent and very good at putting you at ease from arriving at reception to treatment.
A really good dental practice in all aspects. In the past I have had some bad experiences with other dentists. The care at Mayhill has been exemplary, by choice I would never go anywhere else.
I reluctantly sought a private dentist after being consistently failed by NHS dentistry. The all-round experience at Mayhill has been mouth-transformative. Excellent tooth and gum care from Drs Hart and Dufty aligned with outstanding maintenance and monitoring from Cathrine Tait. The Mayhill plans make this standard of care affordable and has given my teeth a rare second chance.
I was made to feel welcome and relaxed by Jay and Lizzy. Jay explained exactly what the problem was and what he needed to do. It was a pain free experience I was also told what I should do during the next few days. I would have no hesitation in recommending them.
Excellent service. Understood what I wanted to achieve and delivered my new smile. Thanks to Jay and Lizzy. Still smiling
An appointment with Jason, Jay and Lizzy to sort out an already pinned front tooth which had moved, become infected and was hitting the upper teeth. I am a "nervous" dental patient so was not looking forward to the treatment. I need not have worried. Very professional, checking that I was OK from beginning to end. To coin a phrase - I didn't feel a thing! From beginning to end it must have been only 15mins and the tooth was removed. The care didnt end there as I was given a "do's and don't list" to work with for a couple days and a check up arranged for a week's time. To say I look forward to visiting The Mayhill would be an exageration. It is, however, probably the first time ever where I am convinced they have my best interests at heart and will undertake the treatment as quickly and as pain free as possible. Thank you to The Mayhill team.
After weeks of struggling with a nasty tooth infection and a lack of progress or urgency with my usual dentist, I visited Mayhill as an emergency case yesterday. I was fitted in with hours notice instead of having to wait another 3 weeks elsewhere. Ellen and Ginny from the reception team were super friendly and professional in both arranging the appointment so swiftly and being accommodating during my visit. David was my dentist, he immediately put me at ease with his manner and was able to expertly solve the problem with a clear course of next steps and aftercare. The price for the treatment was also very reasonable. I am very grateful for being seen so quickly and feel a 100% improvement. In summary, I would highly recommend using this practice. Thanks again.
Haven't been to the dentist in years and my initial consultation a few months back with Jason hart was first class, very professional and put me at ease. Today I had my first hygienist appointment in over a decade and Catherine and Holly were great, really happy with my entire experience from start to finish
I want to express my immense gratitude to Jason for his expertise in fitting my new veneers. Throughout the entire process, he took the time to explain each step in detail, ensuring that I understood the procedure and felt at ease. I am absolutely thrilled with the final outcome and couldn't be happier, thank you for giving me a beautiful smile.
Fantastic service given by very friendly, knowledgeable and helpful staff.
A huge thank you to Jason and Lizzy. Who knew that a night retainer could improve your overall health and well-being. As a new patient, and nothing other than basic check ups all my life (I'm no spring chicken!), this is a revelation. I used to wake several times a night with headaches which improved when I was up. I had no idea how badly I was grinding my teeth, but Jason did. After recommending the night retainer, one week in and I'm sleeping soundly and so far no headaches. What can I say. Very, very happy!
Everything you would want from a dentist. Jay and Lizzi are hugely skilled but also sensitive and empathetic.
Jay and Lizzie were the brilliant team that looked after me so well at my treatment at the Mayhill. I can't speak highly enough of them in their professionalism and care. I am delighted with my results. Thank you so much
Very skilled and sympathetic dentists, nurses and hygienists. Highly recommended
I was referred to Mayhill by my usual dentist for some specialist work and because I have a jaw issue which means I need IV sedation for anything more than a standard filling. I also can't open my mouth very wide making it tricky for the dentist to work. I can't thank Dr Guppy and Dr Lello enough for their expertise and also their kindness and patience. My jaw issue has meant that I have felt very nervous about the dentist but I feel so reassured that if I need more complex work I can go to Mayhill. Thank you so much.
Great service from start to finish. My Daughter has had an invisiline correction treatment, the communication and quality of treatment has been first class. Really friendly bunch and great results. Thanks all.
I'd been so anxious and nervous when I had to go to the dentist, so I can't tell you how happy I am that I've found Mayhill, where everyone is so patient and kind, absolute professionals, very well equipped, so everything can be done quickly. I actually smile when I go and leave, which is a miracle
I've recently had a tricky extraction and implant. Ryan explained the procedures accurately, showing me the x-rays and keeping me updated throughout. Katie completed the team - clearly knowlegeable and efficient, always with a happy smile. Another great experience for me at The Mayhill - thank you.
BF
Bart - The Place & Pub Finder
As many specialists as you can shake a stick at The business is headed up by Mr and Mrs Guppy, and they are not a fish out of water when it comes to Dentistry, and I felt like a Neon Tetra in an Oral Aquarium When it comes to the kit at their disposal we are talking 'StarTrek' Get you mouth mapped and 3d scanned as a new patient, then start working through the list of things you have been avoiding or didn't know about for years. It ain't cheap, but if you need it done, get it done with eyes wide open. Patient reception is full of 'Barcelona Chairs' , I don't think they are original, but if they were, dentistry would be the occupation to pay for them The Barcelona chair was designed by Ludwig Mies van der Rohe and Lilly Reich, for the German Pavilion at the International Exposition of 1929, hosted by Barcelona, Catalonia, Spain. The Car park is a tad small, so best arrive on a bicycle, horseback or skydive using KwikFit as a possible landing zone To spice things up, plan your trip with a visit to Screwfix next door Or pop over to Lidl (in the middle) to buy all those things you never wanted but felt you needed to buy on the day Thanks to all on reception, a smile goes a long way, and if the patient smiles back their facial expression is ideally suited for the dentist to see their teeth as they enter the allocated treatment room Off to buy some Pork Scratchings now, 'a Dentists best friend' "Beam me up Guppy"
Everyone is friendly and efficient. Tracey the hygienist is Fab as is David who fitted my implants. Lizzie and Claire, the dental nurses are also great.
Brilliant dentist surgery. Staff are very helpful and friendly. Definitely recommend using The Mayhill! Thank you :)
I have been with Mayhill for over 3 years and what a lovely dental practice. They are patient, skilful and go out of their way to be gentle and kind. I recently had a composite filling to a front tooth and what amazing work from a very talented Dr Jason Hart BDS. I was so pleased it brought me to tears! Tracy McNulty is an excellent dental hygienist, extremely knowledgable and informative. My overall experience has been absolutely marvellous. I am no longer nervous or apprehensive about any treatment I may need. A wonderful team. I can wholeheartedly recommend them.
The service is brilliant, all the staff are extremely helpful and professional.
The team here always look after me. Excellent and professional.
Incredibly thorough and detailed, unrushed care. Highly recommended. Hygienist is excellent too.
Most thorough dental examination I have ever undergone in the UK. I needed some urgent dental care and this surgery very kindly accommodated me the same day. I was extremely impressed at the friendly yet very professional staff. The attention to detail was second to none and I have no hesitation in recommending this practice. Excellent!
Excellent service. Kind and friendly from beginning to end. I'm really appreciative of the service. Thanks so much.
Spot on, very very professional right from the front door through all the staff. So friendly and caring.
I was referred to mayhill by my regular dentist as he thought 2 implants would be the best option for me, Apprehensive at first but the whole procedure was A ok. I now have 2implants with a 3 tooth bridge which I don't know is there, Excellent
Dr David Guppy is an amazing surgeon. Been a patient for 16 years now. He has saved so many of my teeth that other surgeons wanted to extract, says it all. I've had implants, root canals, crowns and cosmetic procedures done, I can eat properly again and don't have to look downwards anymore when smiling. I used to be a very nervous patient, not anymore. Brilliant service from Helen and team. No wonder to me they are a multi award winning dental practice.
I had a consultation with a really kind and friendly orthodontist at this practice, Dr Cross, I was a little nervous about talking about my aesthetic concerns, however he put me at ease straight away and gave honest, sensible advice. I have always been a nervous patient, but Dr Cross puts me at ease and is very talented. Definitely recommend: at first I was concerned it was a lot of money to pay, but once I realized the level of support I would be given throughout the treatment it seemed really good value for money: especially since the result was so good
Having been told that I needed to lose another two teeth, thankfully I found Mayhill Dentists. Dr David Guppy and his team saved the two teeth, replaced a missing tooth, rescued the wreck that was my mouth and remedied a crooked bite. The skill and professionalism demonstrated are second to none, I would unreservedly recommend the Practice.
Amazing! I have a fear of the dentist and needed a tooth removed, jason and his nurse (unsure of name possibly holly?) Was outstanding! Would highly recommend
The Mayhill Dental Centre are certainly Specialists in their field. From the 1st treatment I was made to feel at ease and treated with care throughout. I will most definitely recommend your practice to friends & family a huge thank you to all the staff.